If you are looking for a convenient and affordable way to shop online, you might have heard of Shopee. Shopee is one of the most popular ecommerce platforms in Asia, with millions of users and sellers across the region. But what exactly is Shopee and how does it work? Is it worth using or exploring for your ecommerce needs? In this article, we will review Shopee and offer an enlightening and balanced perspective on its services, its user experience, and its impact on the ecommerce industry.
What is Shopee?
Go to Shopee.com

Shopee
Shopee is an online shopping and selling platform that was launched in 2015 by Sea Group, a Singapore-based tech company. Shopee operates in seven markets in Southeast Asia and Taiwan, namely Singapore, Malaysia, Indonesia, Thailand, Philippines, Vietnam and Taiwan. Shopee aims to provide a safe, secure and convenient online shopping experience for both buyers and sellers, with features such as free shipping, cash on delivery, live chat, flash sales, games and more.
Shopee's vision is to empower millions of entrepreneurs and consumers in the region by connecting them through technology. Shopee claims to have over 200 million active users and over 20 million sellers on its platform as of 2020. Shopee also boasts to have the largest market share in terms of gross merchandise value (GMV) and total orders among ecommerce platforms in Southeast Asia and Taiwan.
What Services Does Shopee Offer?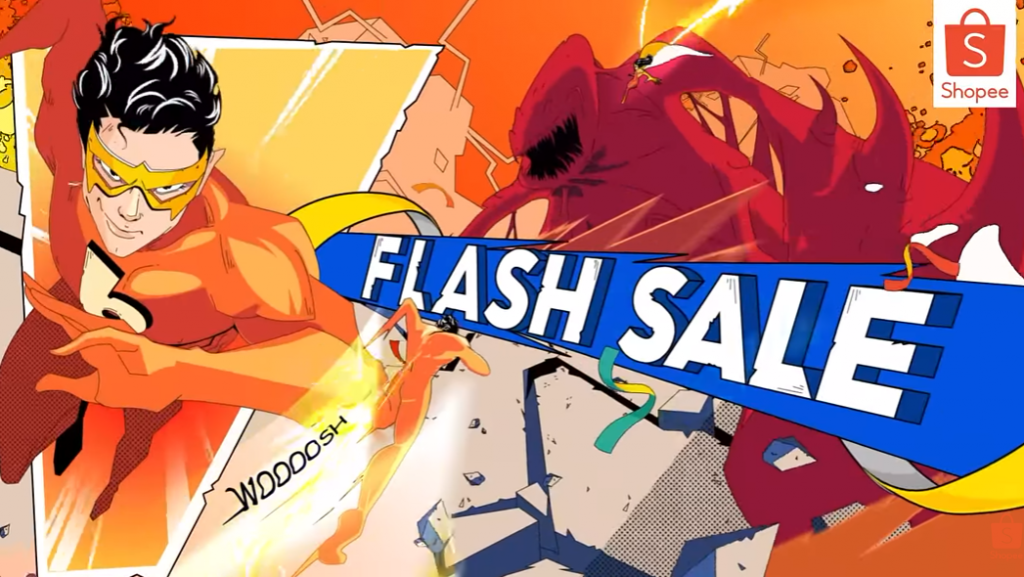 Shopee offers a variety of services to cater to different needs and preferences of its users. Some of the main services include:
Shopee Mall: This is a dedicated section for official brands and top sellers who offer authentic products and quality service. Shopee Mall products come with 15-day free returns, 100% authenticity guarantee, and free shipping.
Shopee Pay: This is an integrated e-wallet service that allows users to pay for their purchases using their Shopee balance. Shopee Pay also offers cashback rewards, discounts and vouchers for users who top up their balance or use it for transactions.
Shopee Live: This feature facilitates real-time broadcasting for sellers to display their products and engage with potential customers. Buyers have the option to view these live broadcasts from their preferred sellers or notable personalities, pose queries, provide comments, and partake in unique offers and promotional giveaways.
Shopee Games: This is a collection of fun and engaging games that users can play to earn coins, vouchers and prizes. Some of the popular games include Shopee Farm, Shopee Shake, Shopee Quiz and more.
Shopee Feed: This is a social media feature that allows users to share their shopping experiences, reviews, tips and recommendations with other users. Users can also follow their favorite sellers or influencers, like and comment on posts, and discover new products or trends.
Shopee Xpress: This is a logistics service that provides fast and reliable delivery for Shopee orders. Shopee Xpress partners with local couriers to ensure that orders are delivered within the promised time frame.
How is the User Experience on Shopee?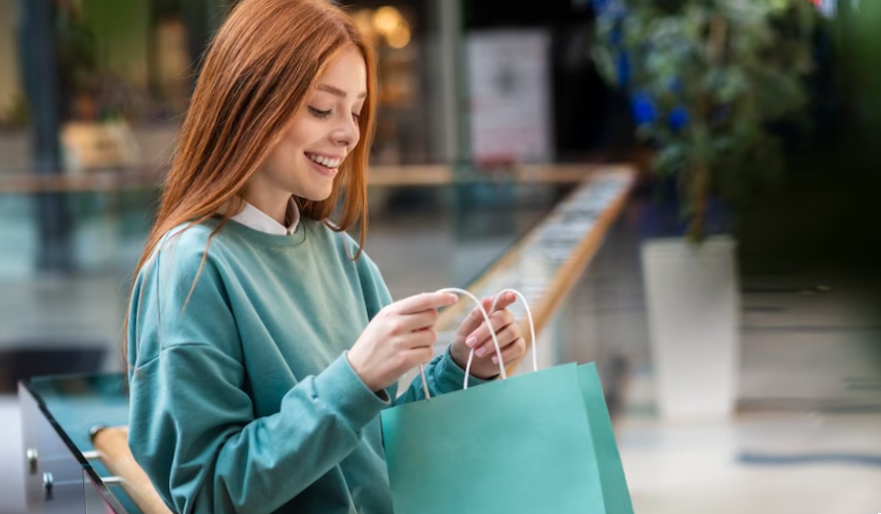 Shopee offers a user-friendly and intuitive interface for both its mobile app and desktop website. Users can easily browse through millions of products across various categories, such as fashion, beauty, electronics, home and living, groceries and more. Users can also filter their search results by price range, ratings, location, shipping options and more.
Users can also enjoy a seamless checkout process on Shopee. Users can choose from various payment methods, such as credit or debit card, bank transfer, cash on delivery or Shopee Pay. Users can also track their orders using the app or website, contact the seller or customer service if they have any issues or queries, and leave feedback or ratings after receiving their orders.
However, no platform is perfect and there are some areas where Shopee can improve its user experience. Some of the common complaints or suggestions from users include:
The quality and accuracy of some products may not match the description or photos provided by the seller. Users are advised to check the reviews and ratings of the seller before making a purchase.
The delivery time may vary depending on the location of the seller and buyer, the availability of the product, the courier service used and other factors. Users are advised to check the estimated delivery time before placing an order.
The customer service may not be responsive or helpful enough in resolving some issues or disputes. Users are advised to contact the seller first if they have any problems with their orders, and escalate the issue to Shopee if necessary.
How Does Shopee Compare with Its Competitors?
Shopee faces stiff competition from other ecommerce platforms in the region, such as Lazada, Tokopedia, Bukalapak, Zalora and more. Each platform has its own strengths and weaknesses, and users may prefer one over another depending on their needs and preferences.
Some of the unique aspects of Shopee that set it apart from its competitors include:
Shopee has a strong focus on social commerce, which means that it leverages the power of social media and community to drive engagement and sales. Shopee's features such as Shopee Live, Shopee Feed and Shopee Games allow users to interact with each other and with sellers in a fun and interactive way.
Shopee has a low barrier to entry for sellers, which means that anyone can start selling on the platform with minimal cost and hassle. Shopee does not charge any listing or commission fees for sellers, and provides them with various tools and support to help them grow their business.
Shopee has a loyal and active user base, which means that it has a high retention and conversion rate among its users. Shopee's features such as free shipping, cash on delivery, flash sales, vouchers and more attract and retain users who enjoy the convenience and value offered by the platform.
What Impact Has Shopee Made on the Ecommerce Industry?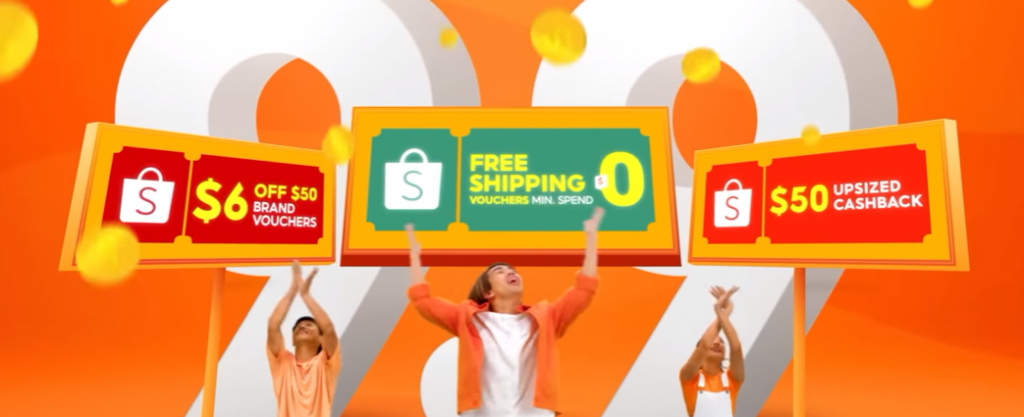 Shopee has made a significant impact on the ecommerce industry in Asia, especially in Southeast Asia and Taiwan. Shopee has contributed to the growth and development of the ecommerce market in the region, by providing more opportunities and choices for both buyers and sellers.
Shopee has also empowered millions of small and medium businesses in the region, by enabling them to reach a wider customer base, increase their sales and income, and improve their competitiveness. Shopee has also supported various initiatives and programs to help these businesses cope with the challenges posed by the Covid-19 pandemic, such as providing financial assistance, training, marketing support and more.
Shopee has also influenced the ecommerce trends and behaviors in the region, by introducing new features and services that cater to the changing needs and preferences of its users. Shopee has also leveraged its data and insights to provide more personalized and relevant recommendations and offers for its users.
Conclusion
Established as a titan in the Asian ecommerce landscape, Shopee excels in providing a secure, seamless and user-friendly shopping experience for all its users. From an intuitive interface and diverse payment options to reliable delivery services and efficient customer support, Shopee curates a commendable digital marketplace.
Distinctively, Shopee's emphasis on social commerce, low entry barriers for sellers, and an engaged user base underscore its competitive edge. Its commitment to continuous innovation and adaptation to user needs further bolsters its position in the market. Shopee's influence extends beyond its platform; it has invigorated regional ecommerce by expanding the market, nurturing millions of small and medium businesses, and shaping ecommerce trends.
Nonetheless, it's important to note that Shopee isn't exempt from challenges. Some users might encounter issues related to product quality or accuracy, delivery timelines, or dispute resolution. Also, the ever-growing competition in the ecommerce field, both regionally and globally, can't be overlooked.
In light of this, we urge you to use or explore Shopee and determine its fit for your ecommerce needs firsthand. Regardless of whether Shopee proves ideal for you or you gravitate towards another platform, our goal remains the same: to offer a clear, balanced overview of Shopee that aids in your decision-making process.
Post ID: 51mmp6ojZ
Category ID: 045Q5E8
The responses below are not provided, commissioned, reviewed, approved, or otherwise endorsed by any financial entity or advertiser. It is not the advertiser's responsibility to ensure all posts and/or questions are answered.