Online shopping has become an integral part of our lives, especially in the wake of the pandemic. The convenience of shopping from the comfort of our homes and the ease of comparing prices and products from multiple brands have made online shopping a popular choice. However, with the abundance of options available online, it can be easy to get carried away and overspend. In this article, we will discuss how to spend your money wisely and responsibly, compare prices and quality of different products and brands, shop online safely, find the best deals and discounts, avoid impulse buying and overspending, return or exchange items that are not in stock or not satisfactory, solve shopping problems, shop ethically and sustainably, shop for different occasions and seasons, and enjoy shopping as a pastime or a social activity.
Spend Smartly and Responsibly: A Guide to Online Shopping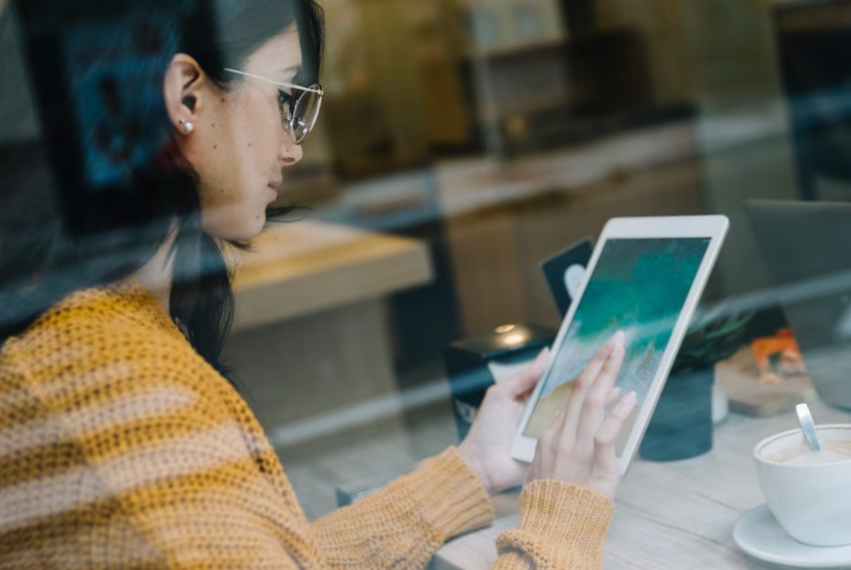 When shopping online, it's important to have a budget and stick to it. Avoid the temptation to overspend by making a list of items you need to buy and setting a maximum amount for each item. You can also use shopping apps that allow you to compare prices and set price alerts for items you're interested in. Additionally, consider buying products in bulk or waiting for sales to get the best deals.
Comparison Shopping: How to Find Quality Products at Affordable Prices Online
One of the biggest advantages of online shopping is the ability to compare prices and quality of products from different brands. Before making a purchase, do some research and read reviews from other customers. You can also check out comparison websites that allow you to compare prices and features of products from different brands.
Shop with Confidence: Tips for Safe Online Shopping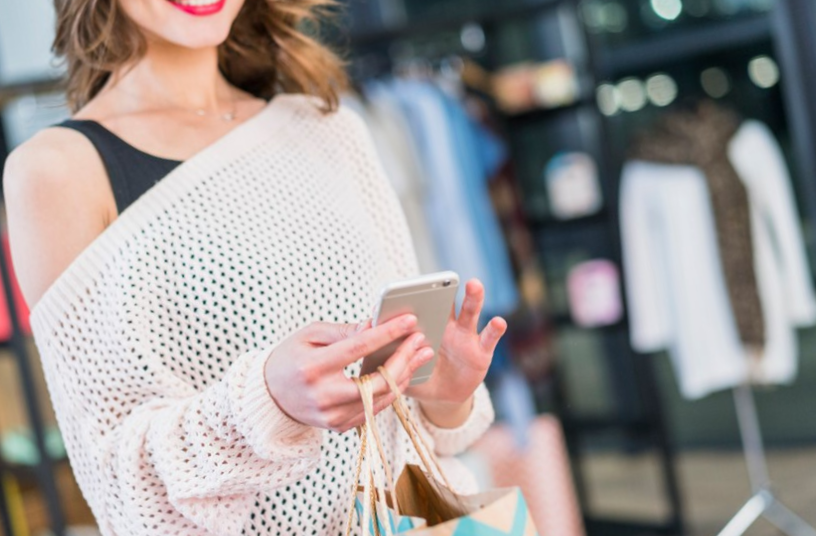 To shop online safely, make sure you're using a secure website. Look for websites that have a padlock icon in the address bar, indicating that the site is secure. Additionally, avoid clicking on links in emails or pop-ups, as these can be phishing scams. It's also a good idea to use a credit card instead of a debit card when making online purchases, as credit cards offer better fraud protection.
Hunt for Bargains: Strategies to Find the Best Deals and Discounts Online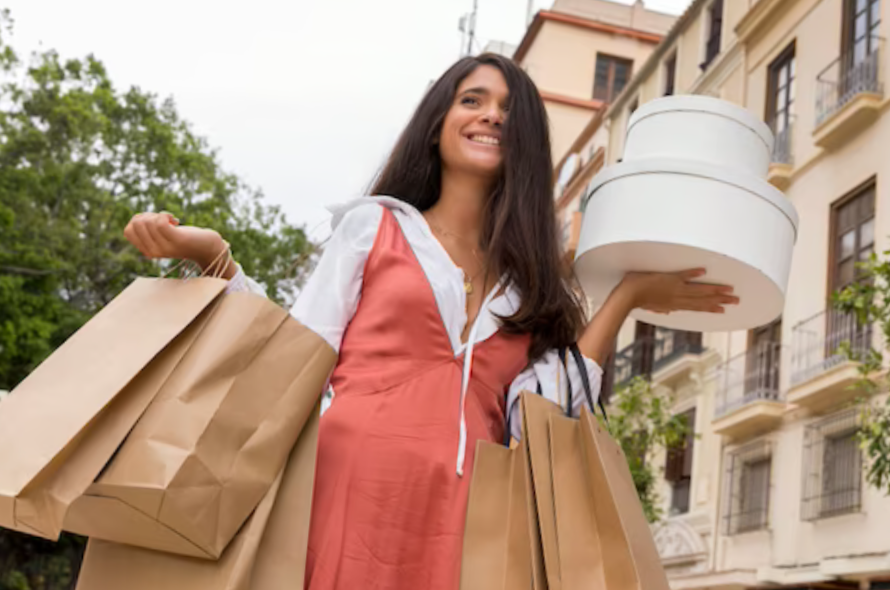 To find the best deals and discounts, sign up for newsletters and email alerts from your favorite brands. You can also follow them on social media for exclusive discounts and promotions. When considering other options, you can use our product price comparison tool instead of generic deal-finding websites. Our tool aggregates deals from different retailers and brands, ensuring you have the most competitive prices and the best deals available at your fingertips.
Shopping Temptations: How to Avoid Impulse Buying and Overspending Online
Impulse buying can lead to overspending and buyer's remorse. To avoid impulse buying, make a shopping list and stick to it. Take the time to research products before making a purchase and avoid buying products just because they're on sale. Additionally, consider setting a budget for discretionary spending.
If an item you want to purchase is out of stock, check back periodically to see if it's been restocked. You can also sign up for email alerts when the item is back in stock. Alternatively, consider purchasing the item from another retailer or brand.
Returns and Exchanges: What to Do When You're Not Satisfied with Your Online Purchase
If you're not satisfied with a product you've purchased online, most retailers have a return or exchange policy. Before making a purchase, read the retailer's return policy and make sure you understand the terms and conditions. Additionally, keep the original packaging and receipt in case you need to return or exchange the item.
Customer Service Matters: How to Resolve Shopping Problems Online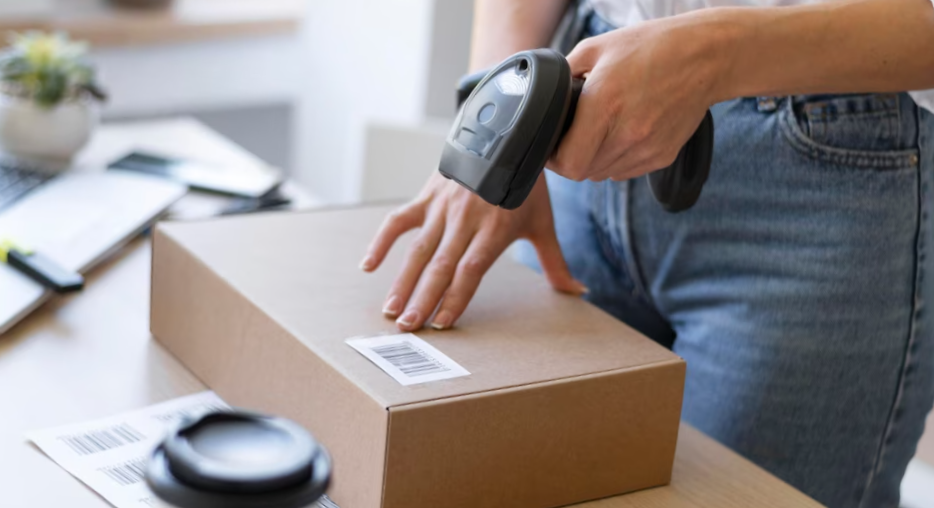 If you encounter a problem with an online purchase, contact the retailer's customer service department. Provide them with your order number and a detailed explanation of the problem. Most retailers will work with you to resolve the issue, whether it's by offering a refund or exchange, or by providing a discount on your next purchase.
Ethical and Sustainable Shopping: Making a Positive Impact with Your Online Purchases
As consumers, it's important to be aware of the impact our shopping habits have on the environment and society. To shop ethically, consider purchasing products from companies that prioritize sustainable and ethical practices. Look for brands that use eco-friendly materials, support fair trade, and have a transparent supply chain.
Another way to shop ethically is to consider purchasing secondhand items or renting instead of buying new. This not only reduces waste but also gives items a second life.
Shopping for Every Occasion: Tips for Navigating Online Shopping for Different Seasons and Events
Shopping for different occasions and seasons can be overwhelming, but with a little planning, it can be a breeze. Before making a purchase, consider the purpose of the item and whether it's appropriate for the occasion. For example, if you're attending a formal event, you may need to invest in a high-quality outfit that you can wear multiple times.
When shopping for different seasons, consider the climate and the activities you'll be doing. For winter, invest in warm outerwear and boots, while for summer, opt for breathable fabrics and sandals.
Shopping as a Fun and Social Activity: Making the Most of Your Online Experience
Shopping can be a fun pastime or a social activity, but it's important to do it responsibly. To enjoy shopping without overspending, set a budget and stick to it. You can also make a day out of shopping by going with friends or family and enjoying a meal or activity together.
Additionally, consider shopping for a cause by supporting local businesses or purchasing products that donate a portion of their profits to charity.
In conclusion, online shopping can be a convenient and enjoyable experience, but it's important to shop responsibly and ethically. By following these tips, you can make informed purchases, find the best deals, and shop for different occasions and seasons while minimizing your impact on the environment and society. Remember to enjoy shopping as a pastime or social activity, but always prioritize responsible and sustainable shopping practices.
Comparing Amazon, Etsy, and Best Buy's Products, Prices, and Policies
Online shopping is a convenient and enjoyable way to buy products and services from the comfort of your home. However, not all online shopping websites are created equal. Some provide better than others in terms of costs, quality, variety, and customer service. The three top online retailers, Amazon, Etsy, and Best Buy, all of which have excellent customer reviews and forgiving return policies, will be contrasted in this essay.
Amazon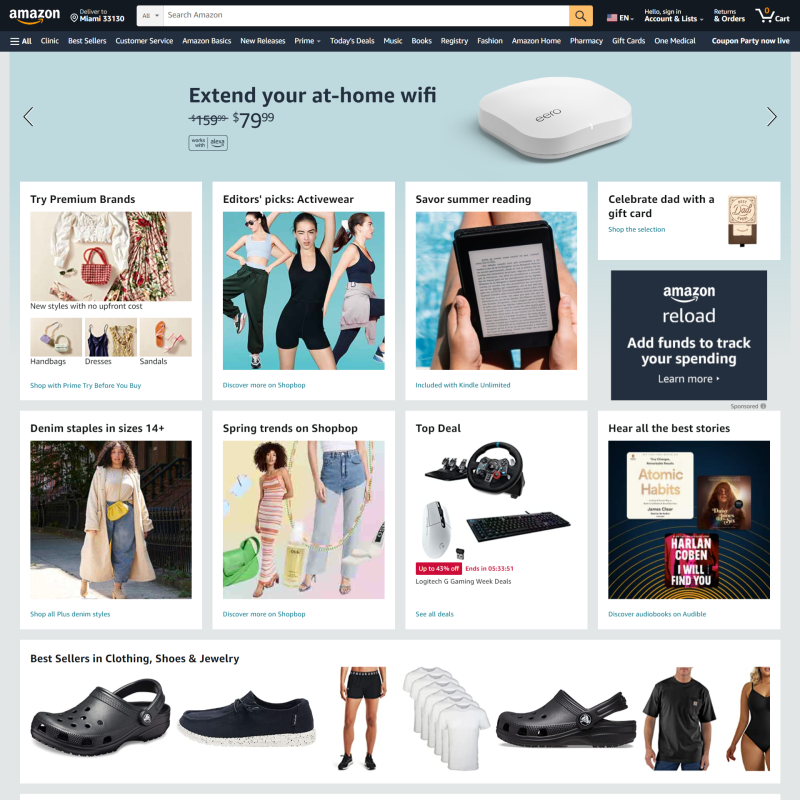 Amazon
Visit site
Amazon is the world's largest online retailer, offering millions of products across various categories, such as books, electronics, clothing, groceries, and more. Amazon is known for its fast and free shipping options, especially for Prime members who get access to exclusive deals, streaming services, and other perks. Amazon also has a user-friendly website and app that allows you to search, browse, compare, and review products easily.
Amazon's return policy is one of the best in the industry. You can return most items within 30 days of delivery for a full refund or exchange. Some items have longer return periods or special conditions. You can initiate a return request online and print a prepaid shipping label or use a drop-off location. Amazon will process your refund within two business days of receiving your return.
Etsy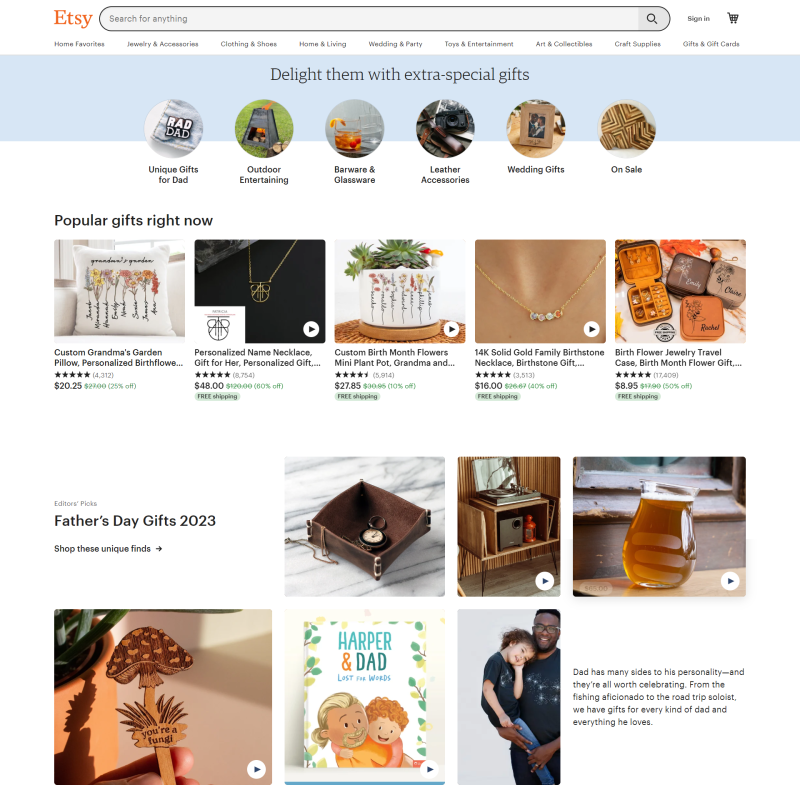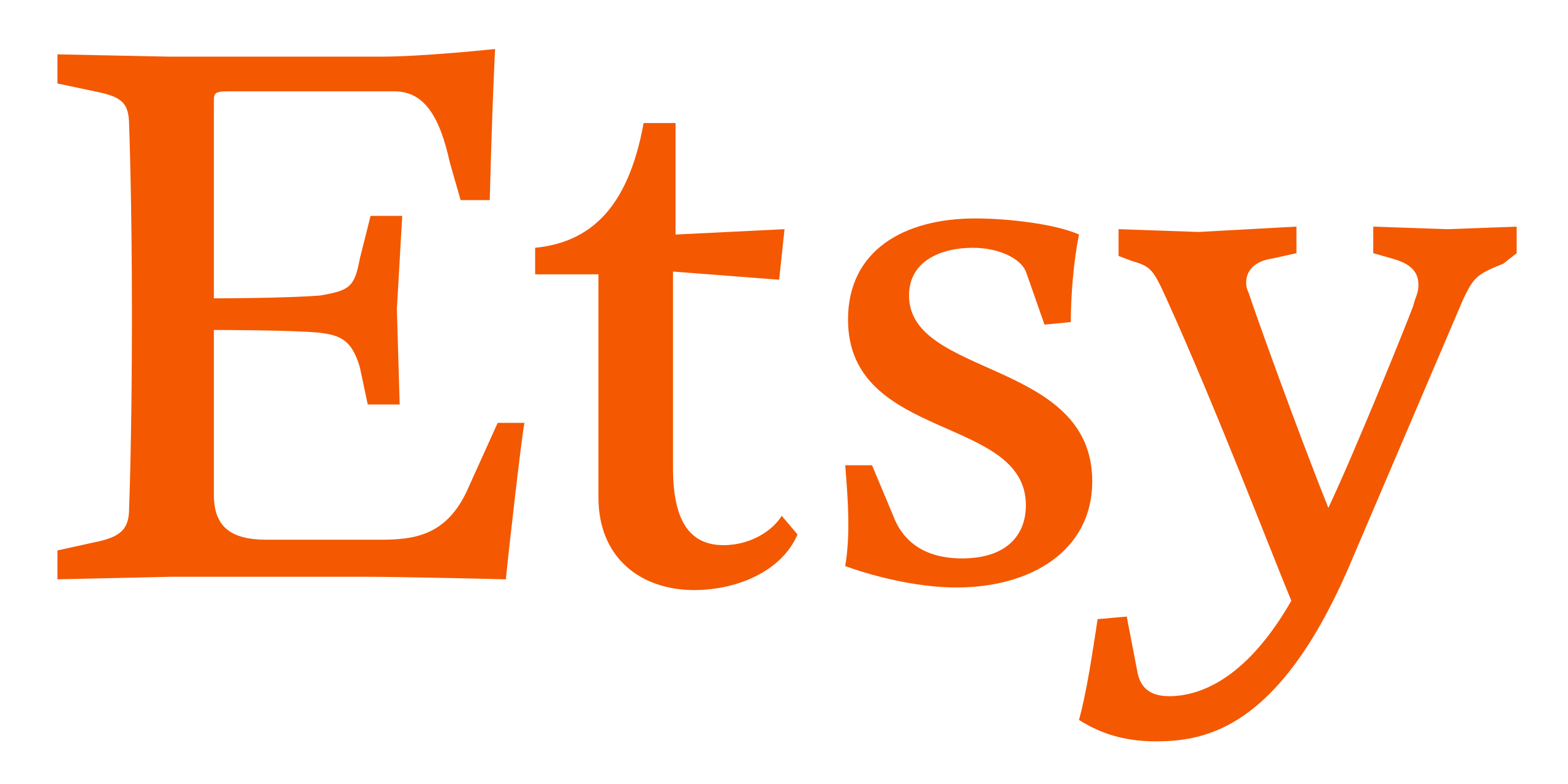 Etsy
Visit site
Etsy is a global marketplace for handmade, vintage, and unique goods. Etsy connects you with thousands of independent sellers who offer creative and personalized products that you won't find anywhere else. Etsy is a great place to shop for gifts, home decor, jewelry, art, and more. You can also communicate directly with sellers and request custom orders.
Etsy's return policy varies depending on the seller's policy. Each seller has their own terms and conditions for returns and exchanges. You can check the seller's policy before you place an order or contact them if you have any questions or issues. If you are not happy with your purchase, you can open a case with Etsy's support team and they will help you resolve the dispute.
Best Buy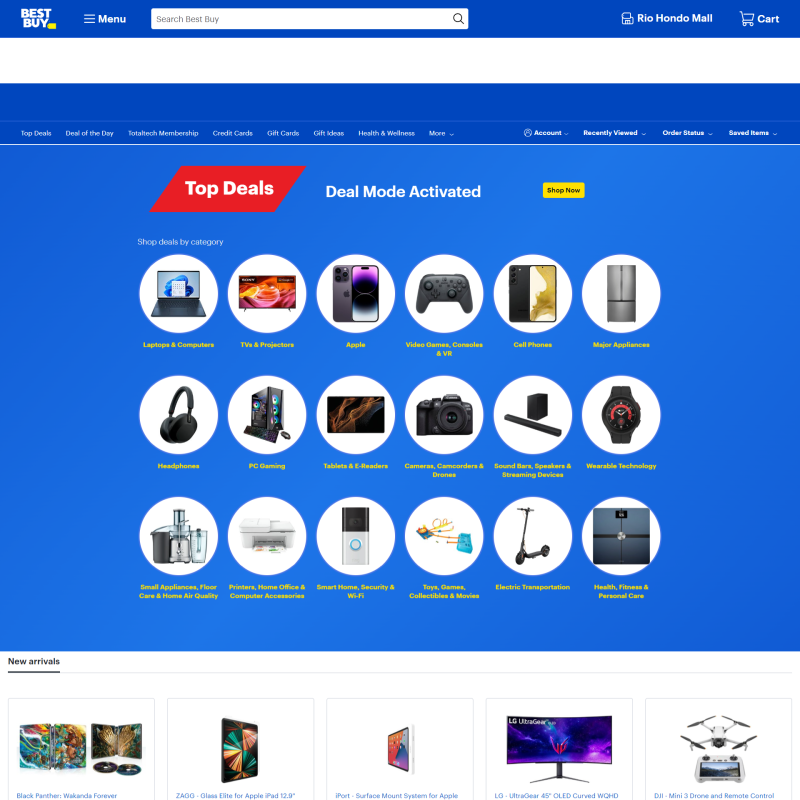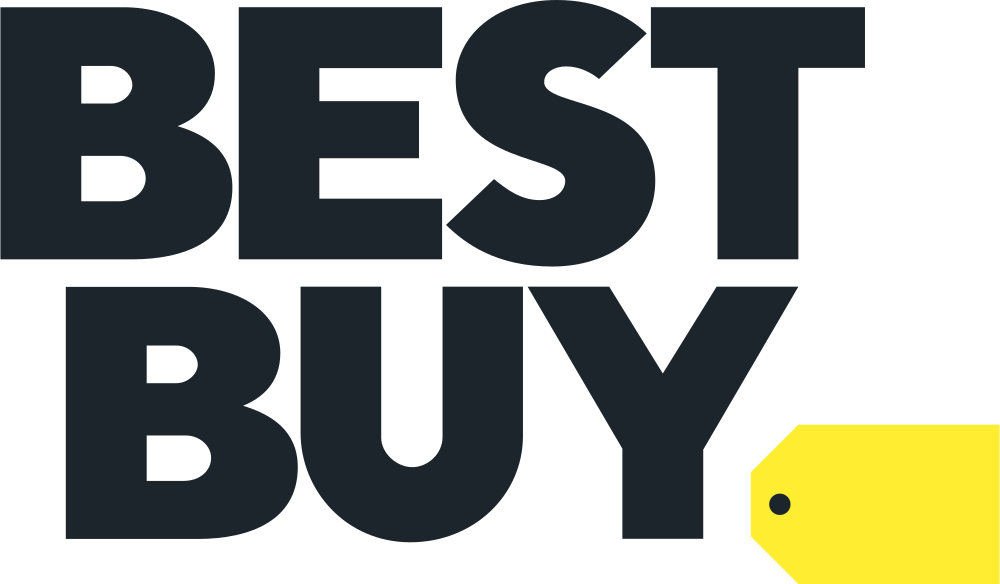 Best Buy
Visit site
Best Buy is a leading retailer of electronics, appliances, and gadgets. Best Buy offers a wide range of products from top brands, such as Apple, Samsung, Sony, LG, and more. Best Buy also has expert staff who can help you find the best product for your needs and budget. You can shop online or visit one of their physical stores near you.
Best Buy's return policy is flexible and generous. You can return or exchange most items within 15 days of purchase for a full refund or store credit. Some items have longer or shorter return periods depending on the product category or your membership status. You can return items by mail or in-store with your receipt or order confirmation. Best Buy will issue your refund within 7 business days of receiving your return.
Conclusion
Online shopping can be a fun and rewarding experience if you choose the right website to shop from. Amazon, Etsy, and Best Buy are three of the best online shopping websites that have high customer ratings and generous return policies. They offer a variety of products, fast and free shipping options, easy returns and refunds, and excellent customer service. Whether you need electronics, appliances, gadgets, handmade goods, or unique gifts, you can find them on these websites.
Post ID: P611D0Vwo
Category ID: 045Q5E8
The responses below are not provided, commissioned, reviewed, approved, or otherwise endorsed by any financial entity or advertiser. It is not the advertiser's responsibility to ensure all posts and/or questions are answered.